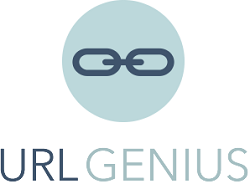 What is URLgenius?
URLgenius is the cloud-based mobile deep linking platform designed for marketers that lets you create links that can detect and open mobile apps for iOS and Android from any browser or marketing channel.
Does URLgenius work with social apps or brand apps?
URLgenius supports deep linking for social apps including Facebook, Instagram, Twitter, Snapchat as well as retail apps including Amazon, Walmart, Staples and many more. URLgenius can support any app for iOS or Android. Contact us to have your app added to the URLgenius platform. There is no fee to add your app to the URLgenius platform.
Why do marketers need URLgenius?
URLgenius gives marketers control over when a marketing link leads a user to the mobile app or website. URLgenius links can also be set to give users a choice between app and mobile website.
Is there an anything to install?
URLgenius is a cloud-based solution and doesn't require any installation, SDK or technical development.
Are there any technical requirements for my app for iOS or Android?
The page or mobile device feature being linked to within your app for iOS or Android needs to have a URL scheme assigned. URLgenius deep links use the URL schemes in your app to trigger the app to open to the right page or feature.
How does URLgenius work?
The URLgenius platform uses an app detection script combined with the URL schemes in your app.
What is a URL scheme?
A URL scheme is a prefix that allows the page in the app to be opened by URLgenius. For example, the URL scheme for opening the home page of the Walmart app is "walmart://".  Contact us with questions about assigning URL schemes to your app.
Does URLgenius work on all web browsers?
Yes, URLgenius supports all browsers on iOS and Android including the embedded browsers used by Facebook and Twitter.
Where does URLgenius send users if the app is not installed?
If the app isn't installed, the user is sent to the mobile website by default or the link can be set to lead the user to the app stores for iOS and Android to install the app.  Settings can be changed at any time while the link is in production.
Can URLgenius links route traffic to desktop sites, mobile sites, mobile apps and the app stores for iOS and Android – all from the same link?
Yes, URLgenius can automatically route traffic to desktop, mobile websites, mobile apps and app stores all from the same link based on the device level settings that marketers control.
Can I use URLgenius links to open my app from email, paid search and display advertising?
Yes, URLgenius links can be deployed in any marketing channel to drive app downloads and app re-engagement. You can also deploy a branded choice page to lets your audience choose between app and website.
Does URLgenius support audience targeting or A/B testing?
For A/B testing or audience targeting, marketers can create different URLgenius links that lead to the same content. The links can contain different settings for routing traffic based on device and platform.
Can I create a single URLgenius link that will route to the iOS and Android app stores?
Yes, URLgenius lets you create a single link that will automatically route traffic to the app stores Apple and Google. URLgenius automatically routes traffic based on the device and platform. Click the "App Stores" tab on the URLgenius homepage to create an app store link to any app on iOS and\or Android.
Can URLgenius help me create an app download banner that supports iOS and Android?
Yes, our technical team can provide you with the URLgenius mobile app download link and banner according to your specifications. This capability acts as a compliment to app store optimization while helping you leverage your mobile web pages with the best organic rankings.
What's the difference between deep linking with URLgenius and deep linking with Universal Links and App Indexing?
URLgenius enables marketers to control and optimize app vs. web while links are in production to ultimately improve return on ad spend (ROAS). Universal links and app indexing are technical solutions for mobile app developers. URLgenius links can be deployed immediately and can be turned on or off at any time and there is no SDK or technical resource required.
Does URLgenius require Apple Universal Links and Google Firebase App Indexing?
No, Apple Universal Links and Firebase App Indexing is not required. URLgenius uses URL schemes which can be used in combination with Universal Links and App Indexing. This approach gives you maximum control over deep linking while also optimizing visibility of your app content in mobile search results.
What are some deep linking use cases for URLgenius?
URLgenius links can be used to achieve a wide range of goals including app downloads and app re-engagement. They can be used within any marketing channel including display advertising, search marketing, email marketing, affiliate marketing and social marketing. Check these use cases or download the use case PDF.

When the app isn't installed, sometimes I'd like to send the user to a mobile website and sometimes I'd like to send them to the app store. How can I manage both scenarios?
You can create multiple URLgenius links that have different fallback strategies. In this case, you would create two separate URLgenius links where one link is set to fallback to a web URL and the other is set to fallback to the app store.
Why do I see the URLgenius choice page sometimes which lets my users choose between my mobile app and my mobile website?
URLgenius links will auto-open the app 98% of the time and show the choice page 2% of the time letting the user choose between app and website. This is a default feature of the platform to help you understand user preferences for app vs. mobile website.  Customers on the premium and enterprise version of URLgenius has full control over choice page settings.
Can I customize the URLgenius choice page (font, color, background image)?
Premium and enterprise customers can fully customize the choice page to deliver a more branded experience. Contact us for details.
What information does URLgenius track?
URLgenius tracks clicks, app opens,device, platform, referring URL and geo.
Can I keep using my current analytics and attribution solutions?
Yes, URLgenius lets you pass data through UTM parameters to your preferred web and channel analytics applications including Google Analytics, Adobe Omniture and other channel analytics platforms including Kenshoo for search marketing. Our goal is to enhance your current analytics investments. Contact us with questions.
How does URLgenius improve my mobile SEO rankings?
"Mobile friendliness" scores and mobile SEO rankings are determined in part by the adoption of standards such as Apple Universal Links and Google App Indexing. URLgenius helps you capitalize on these standards by helping marketers route traffic and optimize campaigns in ways that will drive more engagement and conversion which also play a part in mobile SEO.
My URLgenius links are not working as expected – what could be the problem?
It could be related to the URL schemes assigned to your app or a setting for your URLgenius links. Contact us and we will help you troubleshoot.
How much does URLgenius cost?
URLgenius is free up to 50,000 clicks per month. See our licensing page for more information on tiered pricing. Contact us with any questions about pricing.
Can I customize the path of the URLgenius link?
You have the option of customizing the end of the URLgenius link when the link is created. Enterprise customers also have the option of a branded subdomain. Contact us with questions about this type of customization.
Does URLgenius offer white-labeling options?
Yes. Contact us about your white label needs and requirements.
Examples of URLgenius links to popular retail apps
Try these URLgenius examples from a mobile device. Install and login to the app first to see the app open from your mobile web browser.
More hotel and travel app examples.