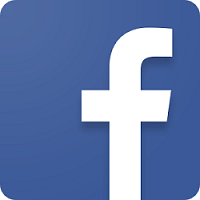 Mobile devices have radically changed how consumers access all types of content including social. According to eMarketer, over 80% of the world's social network users will use a mobile device to access social networking sites and mobile apps. In 2016, eMarketer said Facebook alone saw two thirds of average daily consumption come from a mobile device.
Consumers are spending most of that time in the Facebook mobile apps for iOS and Android. Every link to a Facebook profile, therefore, has the potential to detect and open the Facebook mobile app. Facebook profile links, however, cannot detect the Facebook app for either iOS or Android. So instead, despite having the app installed, the user is sent the Facebook mobile website where most users abandon in frustration. For retailers and other advertisers this means lost fans, engagement, brand advocates and ultimately sales.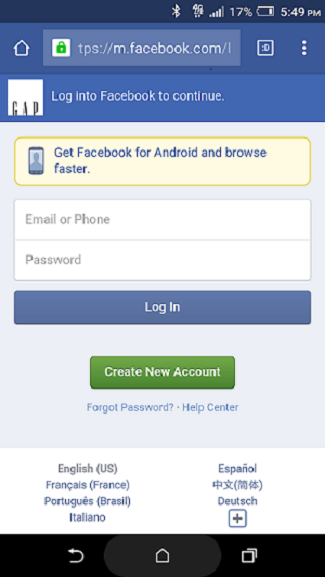 The solution to the mobile website login barrier is deep linking to Facebook. Deep linking is a phrase that historically means linking to a web page beyond the home page. Today, however, it also means linking from a web browser to a mobile app or from one app to another on iOS and\or Android.
When you update the link to your Facebook profile with URLgenius, it will then be able to detect and open the Facebook apps for iOS and Android. You can then measure how many app opens your profile is generating as you increase followers and overall Facebook engagement.
Most deep linking tools today require development resources to implement. Marketers, however, need tools that don't require writing code or installing software development kits. URLgenius was created and designed with marketers and agencies in mind.
Creating deep links to your Facebook profile with URLgenius is easy. Follow these steps and URLgenius will also give you some key insights about visitors to your Facebook profile across Android and iOS devices.
Create a deep link to your Facebook profile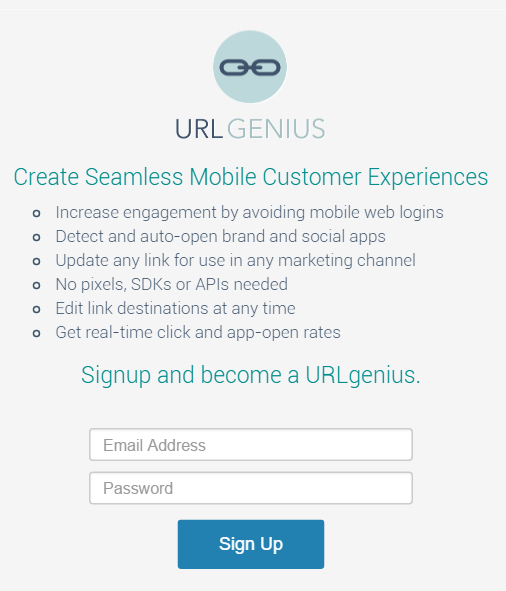 Login to your URLgenius account: http://app.urlgeni.us/signin.

You'll see a box on the homepage where you can type or paste your Facebook profile link.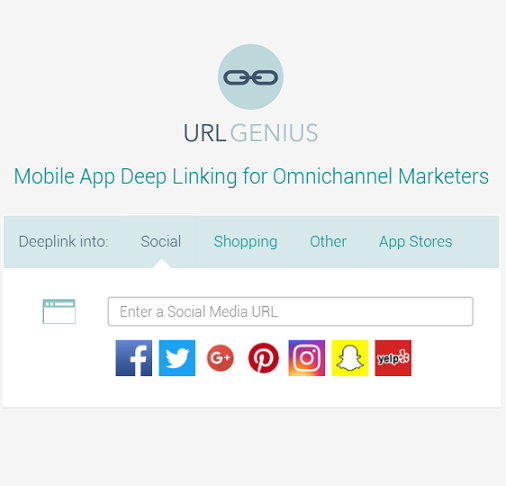 Copy and paste the Facebook profile link from the address bar of your web browser to the box provided. The link will look something like this: http://www.facebook.com/

username

Note that "username" is the Facebook profile name.
For example, the screenshot below creates a link to the Gap's Facebook profile: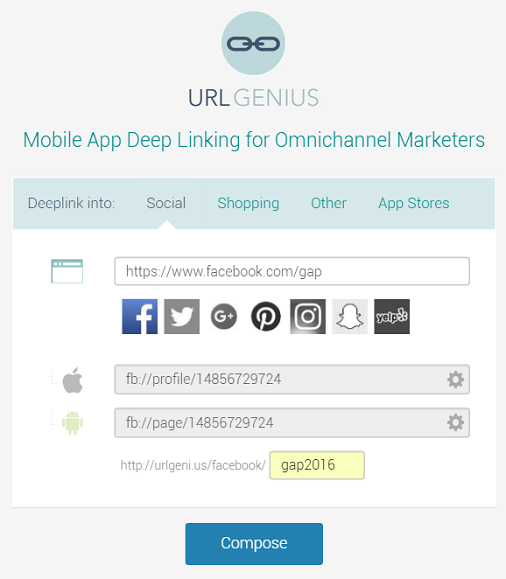 Optional: Note there is a field pre-populated with 4 random characters that you can edit. Customize the path for tracking purposes. For example, you may want to change it to say 'fall-campaign" or "email-campaign". In this example we used "gap2016".
Now click the "Compose" button.

Copy the link and use it in your other marketing channels. Here are some examples of where to promote and use your URLgenius deep link for Facebook:

Place it behind the Facebook logo on your website
Place it behind Facebook logo in your emails
Promote your Facebook deep link in other social networks to cross-promote your social marketing channels
Use behind banners in display advertising that promote your Facebook presence
Use in paid search campaigns to promote your Facebook profile
Analytics tip: append your preferred web or channel analytics UTM parameters for tracking (Google Analytics, Omniture, Kenshoo etc.)
Facebook deep linking metrics via URLgenius
Once you start promoting your URLgenius deep link to your Facebook profile, you can login to URLgenius at any time to understand how much Facebook re-engagement you're driving. Here's an example chart for daily visitors, clicks and app opens from your Facebook profile link:

This chart below shows your Facebook app opens by platform. The app open rate helps you determine what percentage of your social engagers have the Facebook mobile app installed for iOS and Android. App store visits indicates people who have shown interest in viewing your profile in the Facebook app but do not have it installed.

And here's a view of clicks on your URLgenius Facebook deep links by device and by state.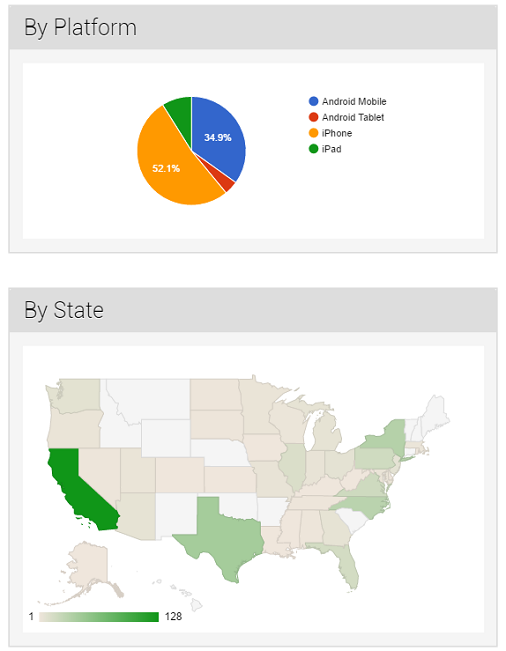 See these "how-to" articles for more deep linking best practices: