Smartphone Cameras and Contactless Commerce Renew Interest in QR Codes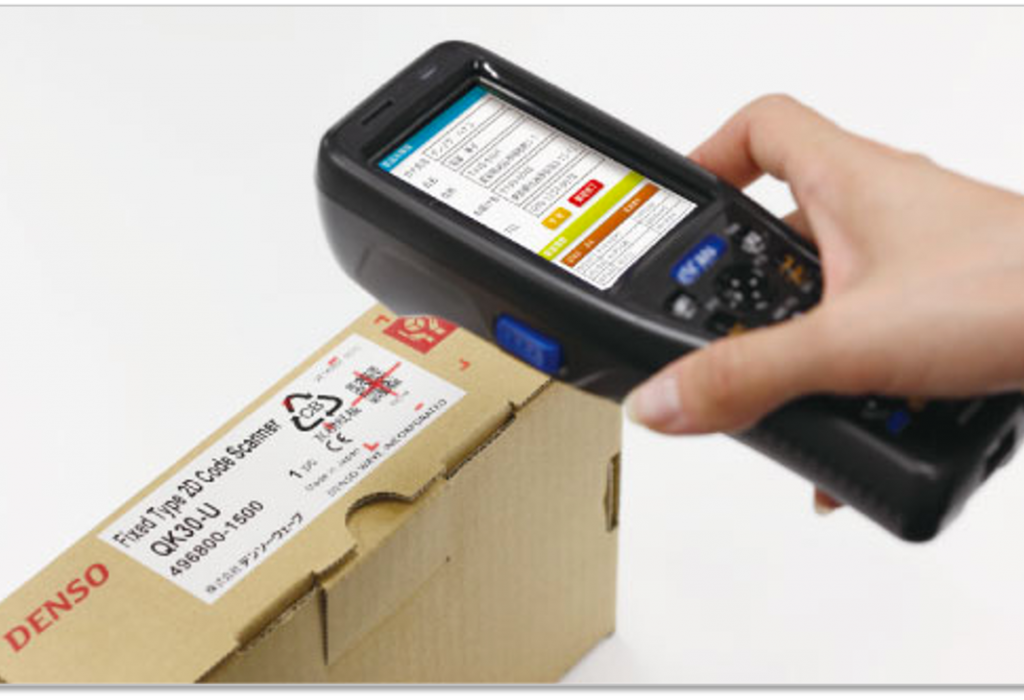 QR codes were first invented in 1994 by Toyota to assist in the car manufacturing process. The first QR codes were used to track vehicles and auto parts more efficiently with handheld scanners. Today, all types of companies use QR codes to engage consumers with mobile phones in many different ways (Coinbase Super Bowl QR ad anyone!). From the smallest to the biggest brands, QR codes are now an important marketing tool to attract and creatively engage with audiences. No longer just for product information, ecommerce retailers including Walmart and Amazon have even taken them a step further by enabling shopper-oriented activities like looking up inventory and product review information from print catalogs.
At the outset, the primary barrier to consumer adoption was the inability of mobile cameras on iOS and Android devices to scan QR codes. That meant consumers had to download a special QR code scanning app. Now consumers just need to open their camera, point and click. This new capability combined with trends in contactless commerce is speeding up the adoption of QR code scanning among consumers.
Pro Tip: Check out the free QR Experience Playbook and QR Strategy Guide to learn everything you need to know about getting them right – including maximum and minimum QR code sizes, optimizing scanning distance, and how to customize QR codes to avoid the most common QR fails!
Deep Linking to Mobile Apps via QR Codes
How to Create a Dynamic QR Code with Mobile App Deep Linking Capability
Dynamic QR codes can be a convenient way to increase downloads and engagement of your app. The technology behind the QR code that opens your app to a specific page is called app deep linking. Deep linking platforms like URLgenius are designed for marketers and agencies and allow you to easily create QR codes to any mobile app from finance to ecommerce to QR codes for social apps like Facebook. Unlike free bulk QR code generators or platforms designed for application developers, there is nothing to install and no development or SDK needed for app deep linking. A single QR code will open the Android or iOS app depending on what type of device does the scanning.
Consider this customized QR code example for the Coca-Cola Instagram profile. Whether you have an iOS or Android mobile device just open your camera to scan it. If you have an earlier version of an iOS or Android phone, you may need to open your QR code scanning app to scan.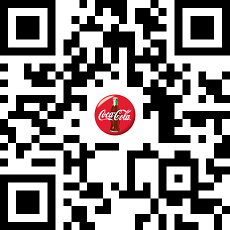 QR Codes and App Deep Linking
QR Codes and App Deep Linking
This free QR code was generated with URLgenius. This is the link associated with the QR code:
The same concept can apply to your own app. When this QR code is scanned or the link is clicked from a mobile device, it will open the app to the right screen if the app is installed. If the app is not installed, the visitor will be sent to the fallback destination or in this case the Instagram mobile website. QR codes provide your visitors with a quicker and easier way to get to a specific screen or feature within your app. They can be used online or offline or anywhere your user is likely engage with your brand.
QR Codes and Fallback Settings
QR Codes and Fallback URL Settings
An important consideration for your QR code is the URL fall back setting. If your visitor does not have your app installed, should they be taken to your mobile website or to the right app store? It may depend on the goals of your campaign. If the objective is to increase app installs, you may want to set the fallback to the app store. If you think your visitor is unlikely to install your app at that moment, setting the fallback URL to your mobile website may be the best option.
Platforms like URLgenius allow marketers and agencies to control the fallback. You may hear that you need to install an SDK to have such control but URLgenius uses a more modern, cloud-based approach to app deep linking. You can simply change the fallback by platform and device in the settings for the link even when the link is part of an active campaign.
QR Codes and App Deep Linking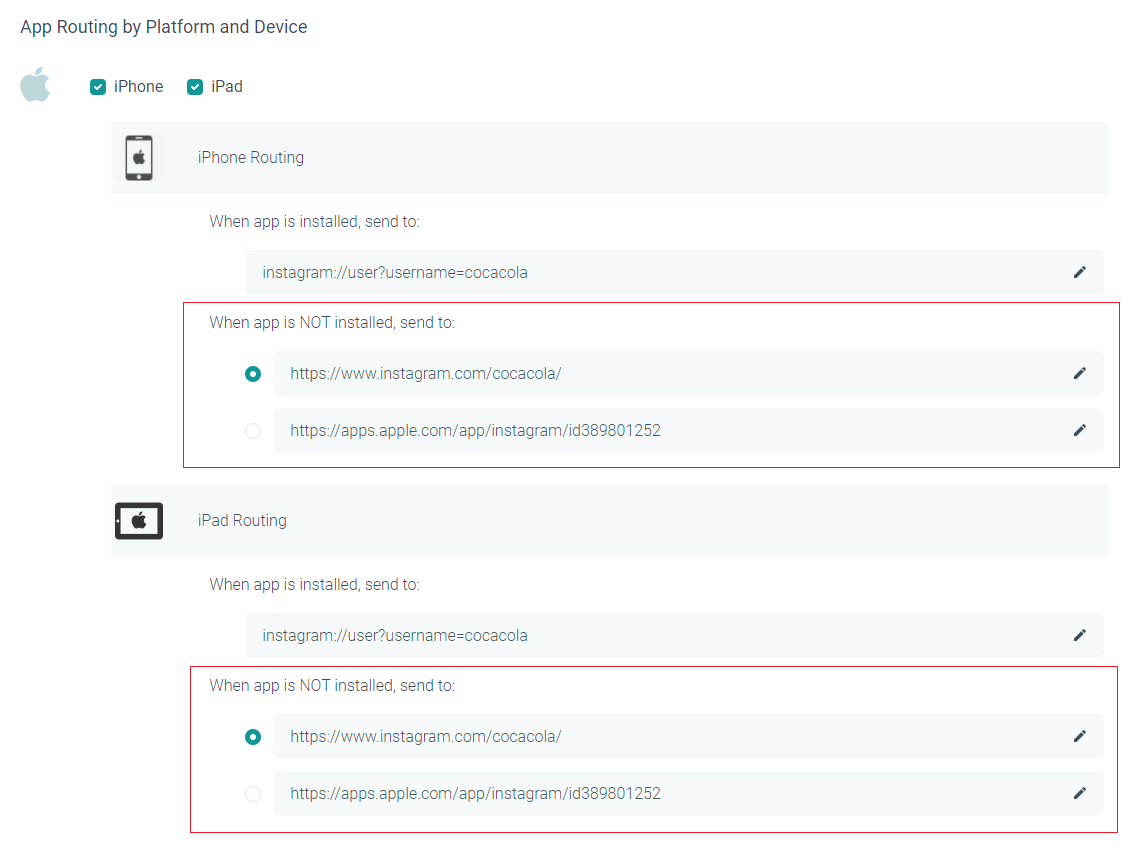 Creating QR Codes Step-by-Step
QR Codes and App Deep Linking
Step-by-Step: Creating Dynamic QR Codes with App Deep Linking Capability
In this next example, we will create a QR code to a product page in the Amazon app. This is helpful for any Amazon Seller or Amazon Affiliate that is promoting products and storefronts. This is just one QR code but you could also use the API to create bulk dynamic QR codes programmatically.
Keep in mind, these same steps can also apply to your brand app. Just contact URLgenius and ask them to add your app to the platform. There is no fee to set up your app and you can create QR codes with app deep links and test them at no charge.
Follow these steps to create a QR code for Amazon:
Navigate to your target page on the Amazon website and copy the product link from the address bar of your web browser.
You only need the root product link (e.g. www.amazon.com/dp/1640970487)
You don't need to include the navigation tags.
Paste into the box on the URLgenius home page.
Deep Linking to the Amazon Shopping App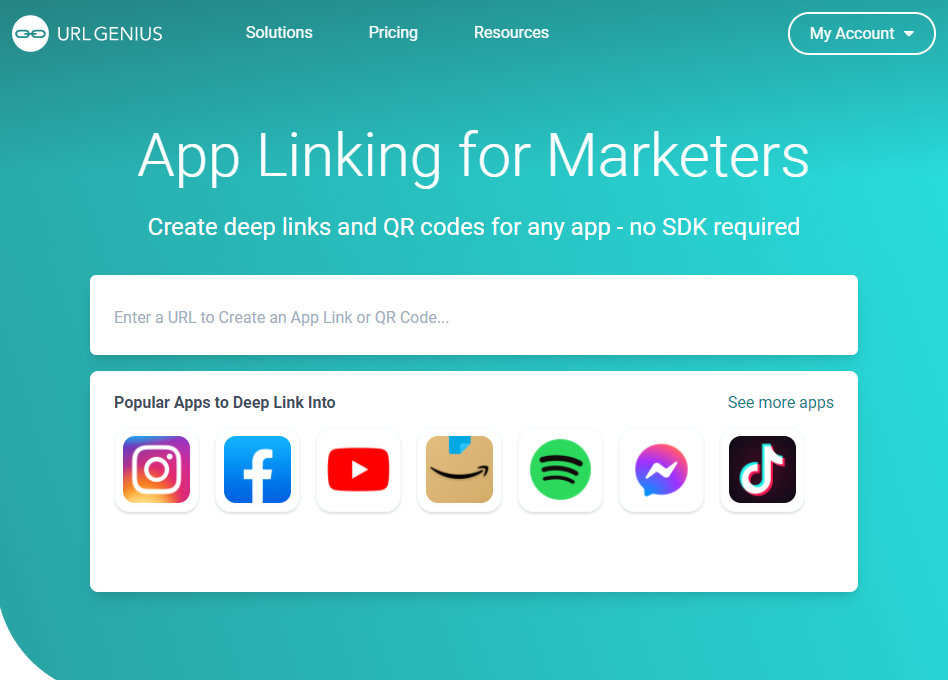 Deep Linking to the Amazon Shopping App
When pasting the link, notice the icon associated app is highlighted which tells you URLgenius understands the link type you pasted
Also notice the field containing four random characters.
Customize this part of the path for tracking purposes
In this case we will make it "nyc-2022"
Deep Linking to the Amazon Shopping App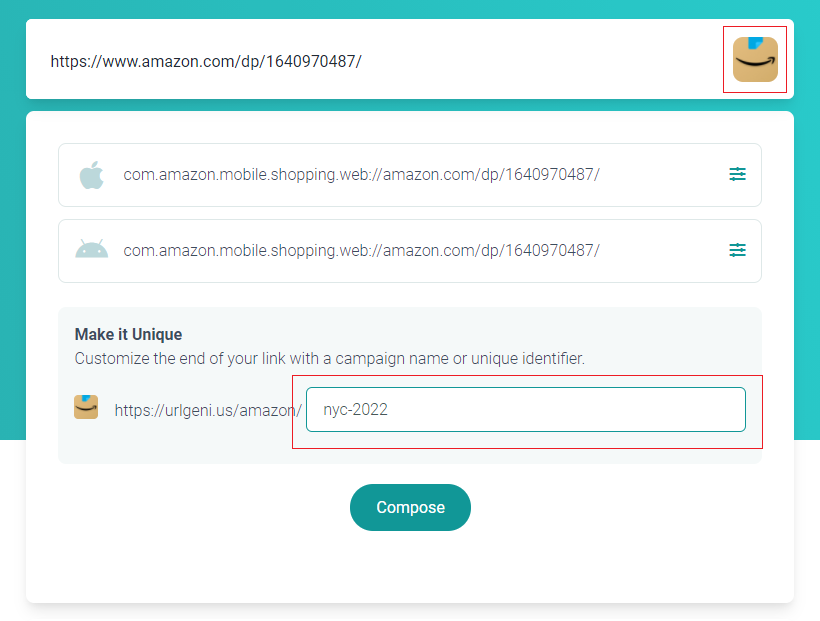 g to the Amazon Shopping App
Creating QR Codes for Mobile App
Click the "Compose URL" button which takes you to the settings page which contains the QR code
Scan the QR code to test the app-open behavior
Download the QR code in various formats for use online or offline
Deep Linking to the Amazon Shopping App

Deep Linking to the Amazon Shopping App with URLgenius
Where to Use Your URLgenius QR Codes
Use QR codes on all your printed marketing material
Use QR codes to increase app installs and engagement
Include in print, online and TV (like the Coinbase QR ad)
Anywhere you are likely to engage your audience!
Deep Linking to the Amazon Shopping App
QR Codes and App Deep Linking Metrics
QR code reporting is important understand how much engagement are driving and how many devices have the app installed. Here's an example chart for daily visitors, clicks and app opens:
URLgenius QR Codes for Deep Linking Metrics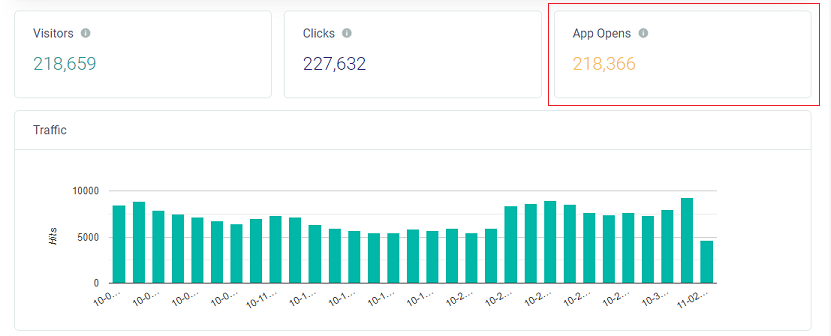 URLgenius QR Codes for Deep Linking Metrics
Make sure your insights include QR codes scans vs. clicks
Approximate city and language preference are also important insights for optimizing your campaigns and content
Pro Tip: Beware of free bulk QR code generators which do not have app deep linking capability and may be collecting your customer data. Platform like URLgenius have taken a forward looking approach to privacy and are fully compliant with today's strict privacy policies.
URLgenius QR Codes for Deep Linking Metrics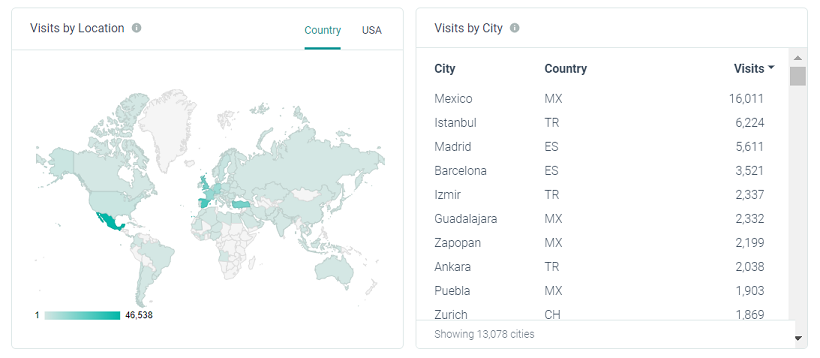 URLgenius QR Codes for Deep Linking Metrics
Dynamic QR codes are a great way to get your audience back into the an app to your content from different marketing channels. Think of them as another important marketing channel in today's world of contactless commerce. about creating URLgenius QR codes for your app.
If you found this content helpful, check out some of our latest how-to posts for QR code app marketing: