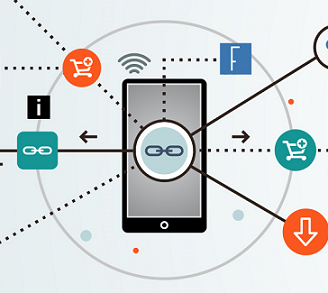 To uncover insights about engagement and conversion in today's app-centric consumer journey, we're conducting unique research this holiday season about optimizing omnichannel campaigns by deep linking to mobile apps vs. mobile websites.
We're inviting select advertisers (or agencies) to participate and in return we'll provide an advance copy of the report which will be released on approximately January 15, 2016.
How it Works
There are no pixels to install and no SDKs or APIs to integrate.
Simply consider your marketing channel and what you'd like to learn from the test.
For example: links for your mobile search advertising campaign that will check for the brand app on the user's device and if the app is found automatically launch the app vs. mobile website.
We update the links that you select from your campaign which will then be able to automatically detect and launch your app if it's present on the device.
We also provide you with real-time access to reporting so you can view app open rates.
Each advertiser will be provided with their own individual data and will not be shared with other advertisers or publicly. The final report will aggregate all data from participating advertisers so you can understand your engagement rates compared to the average.
That's it!  If you'd like to participate or have any questions contact us.