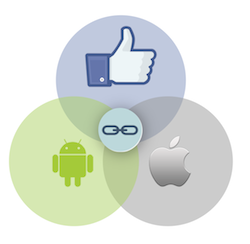 Today we're releasing improved URLgenius support for deep-linking Android users into Facebook "Pages" inside the Facebook app.
In our initial release, we enabled basic deep-linking into Pages within the Facebook app via a single URL scheme served to both Android and iOS users:
fb://profile/[pageID]
For most users this scheme works fine to load Facebook Pages content in iOS and Android apps. But for some Android users, the content Facebook serves at that URL scheme lacks a "like" button. The Facebook Pages URL scheme that has the "like" button enabled uses the following URL scheme:
fb://page/[pageID]
Now URLgenius delivers the optimal app URL scheme for Pages based on whether the mobile visitor is using an iOS or Android device.
If thinking about such routing details makes your brain hurt, we understand. We created URLgenius to think about those details for you, so you don't have to.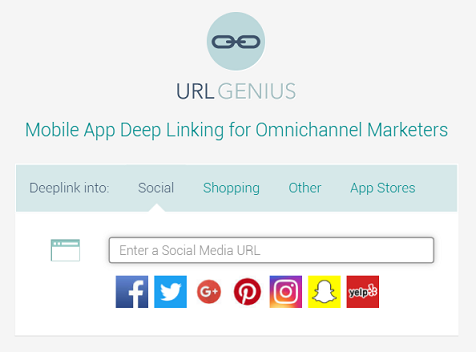 More Deep Linking Tips:
URLgenius supports deep linking to most social platforms. See these "how-to" articles for more information:
Instagram Deep Linking: Create Links That Can Detect the Instagram Mobile App for iOS and Android
Facebook Deep Linking Step-by-Step: Track App Opens and Engagement Across Channels
Twitter Deep Linking Step-by-Step: Understand Mobile Moments Across iOS and Android
Snapchat Deep Linking Step-by-Step: Track App Opens and Engagement Across Channels 
Top 10 iOS App Deep Linking Schemes for Mobile Social Marketers
For more information about URLgenius see these these FAQs and use cases.
If you have any questions about mobile app deep linking to any type of app for iOS or Android or if you need support setting up a test contact us we are happy to help!