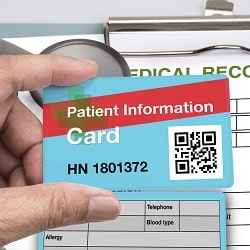 The incredible growth of Healthcare apps during the pandemic has transformed the way consumers stay connected to their providers. Using solutions like MyChart, HealtheLife, and FollowMyHealth, providers are reaching millions of patients each day to help them receive care virtually and mobile apps have played a key role in this transformation.
At the same time, the QR code has also become an important tool for driving patient engagement in a contactless world. Together, QR codes and mobile apps are poised to become a powerful combination for driving patient engagement.
In this post we'll show you how to generate a QR code designed to open a mobile healthcare app and we'll also share some tips on how to get your QR experience right and how to avoid a QR code failure.
3 Key Considerations for QR Codes and Healthcare Mobile Apps
First, beware of free QR code generators. Free QR code generators cannot open mobile apps or route traffic to the right app store when the app is not installed. Healthcare marketers need dynamic QR code capabilities which give them control over the destination allowing it to be changed even after it's printed. This type of advanced capability requires an enterprise QR code solution.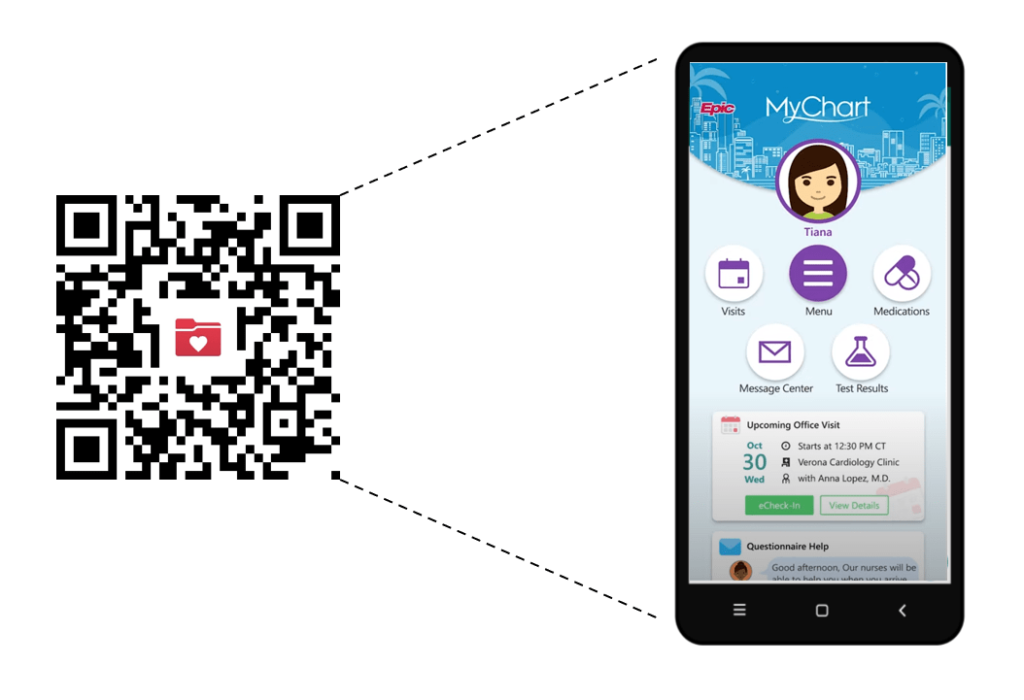 Second, privacy and trust is key. Make sure your QR solution provider is not following your customers around the internet or collecting your patient data. Another way to inspire trust is to make sure your QR platform lets you use your brand's domain for the link behind the code. Using your company's domain for your QR code will extend the brand experience and maximize engagement compared to using an obsure or unfamiliar domain which could raise doubts and questions about patient data being tracking or shared.
Third, get professional advice from QR experts. The best QR solution providers will help guide you in creating the perfect QR experience for your app install or app engagement campaign. QR codes for apps are easy to get wrong but when you get them right you will delight your customer and be on your way to exceeding your app marketing goals.
What Can Make a QR Code Go Wrong?
The variables that determine if a QR code will successfully scan are in large part related to your use case. Answers to the following questions are important and will inform how the QR code should look, how large the code should be and where it is placed on the marketing material or channel:
On what material or screen will the QR code be placed?
What is the approximate scanning distance?
How much time will the user have to scan the code?
In addition to your use case, the following design variables also affect your customer's ability to scan:
Will you include your brand's logo on the code?
Are there other design requirements such as color or shape?
Will the link behind the code include analytics tags for tracking?
QR codes can also be created in bulk programmatically and personalized for any number of users and can be sent directly to your printer. If that is a requirement, make sure your QR solution provider has an API for your technical team.
Once you have answers to these questions and requirements, discuss your QR code design with your solution partner and allow them to review your marketing material before it's published and goes into production.
Step-by-Step: How to Generate QR Codes for Healthcare Apps
Platforms like URLgenius empower your marketing team to create QR codes for any healthcare app including like MyChart, HealtheLife, and FollowMyHealth. In this example, we'll show you how to create a QR code that opens the MyChart app to the home screen. Follow the same steps for any healthcare app.
1. Enter the web URL for MyChart into the URLgenius homepage
When you paste the link to the MyChart homepage into URLgenius you'll see the MyChart icon in the upper right corner and some routing information related to where the user is sent depending on their device they're using to scan the code. You can also customize the end of the URL to align it with your campaign. In this example, we've name it "home-screen-2022". Then select "Compose".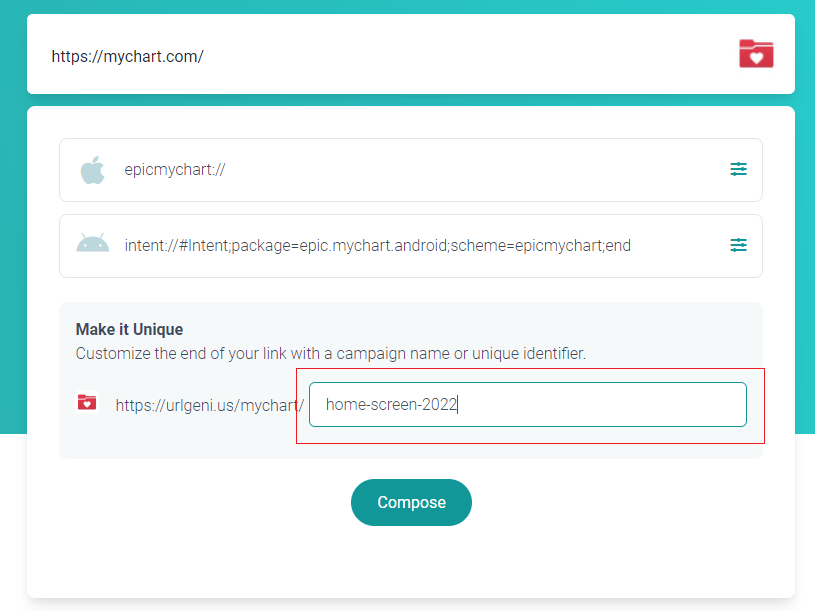 You will then be at the settings page for the link behind your QR code. This is where you can control the destination of the code to open specific screens in the app. Note by default, your QR code is configured to lead your visitor to the right app store when the app is not installed.
2. How to Append Analytics and Tracking
Enterprise QR platforms like URLgenius support UTM analytics for tracking including Google Analytics. You can append campaign UTMs to the app address on the routing tab in the settings for your link. URLgenius will track scans separately from clicks which is helpful when you're using the QR code and the link in a multi-channel campaign. Contact your Solution Advisor to discuss your reporting requirements.
3. Click "QR Settings" to Download Your QR Code
When you click "QR Settings" you will be taken to the page that lets you download the code. You can also change the color and logo. Before downloading the code make sure it is set to the right density which will affect your visitor's ability to scan the code. Contact the team at URLgenius to get settings guidance for your use case density, size, color, logo and placement.
Innovative healthcare companies with a comprehensive QR code strategy are at the forefront of marketing best practices. Make them accessible everywhere your patients are likely to engage including direct mail, billing, signage, in-office displays and more. Not only will you maximize app engagement by making it easier for patients, you may even reduce your search marketing costs as your customers spend less time using Google certain topics and more time scanning your codes to instantly engage.