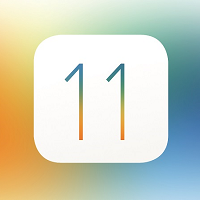 Apple's roll-out of iOS 11 on September 19, 2017 unleashed a number of important changes and upgrades to the iOS consumer experience – creating opportunities and risks for mobile marketers looking to reach and engage app users.
Here are a few of the more significant changes and opportunities we see and how technologies like URLgenius can help you take advantage of these latest enhancements.
iOS 11 features and enhancements.
The iOS 11 camera with built-in QR scanning
Apple views the iOS camera as a powerful input tool for enabling more advanced capabilities such as augmented reality and visual search. This has led to an under reported and long-anticipated change to the iOS camera: it now offers an automatic ability to scan QR codes. In fact, the built-in QR code scanner is turned on by default in iOS11 camera settings. We see this as a game changer. As a marketer you already know that scanning QR codes has historically required installing a special QR code scanning app, which slowed consumer adoption of QR technology. Literally overnight, this has changed.
700 million active iPhone users around the world can now scan a QR code simply by swiping open their camera and pointing at the code. This creates a tremendous opportunity for marketers to connect with their mobile consumers by providing QR shortcuts that organically link physical locations and materials to responsively designed mobile websites and/or mobile app content.
QR code scanning is on by default.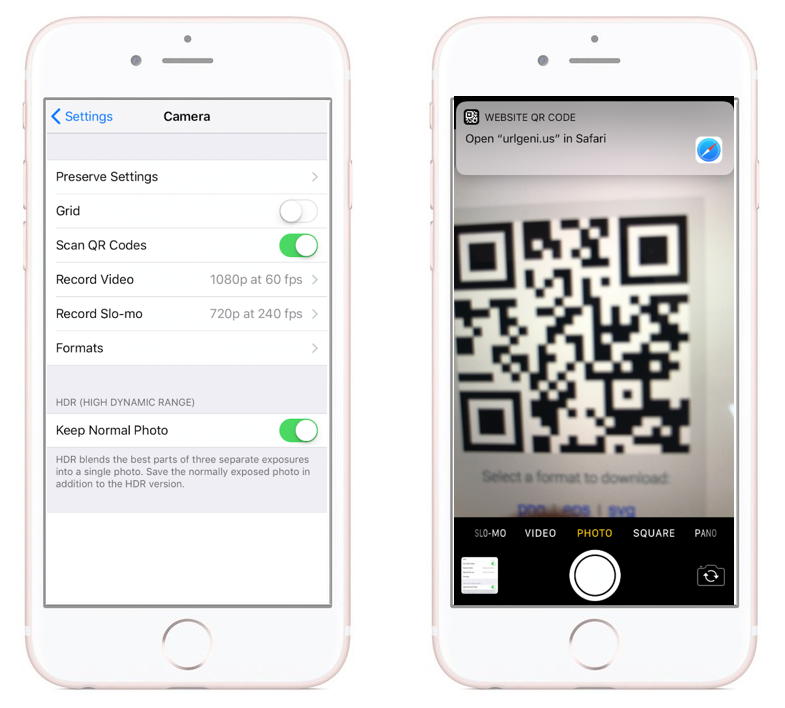 Millions of iOS users have instant camera access to a QR code scanner.
The settings page of every URLgenius link also contains a QR code. When you create a URLgenius link, you can now more easily use scan the QR code to test the behavior of the link with your iOS device. You can also download QR codes for use in other digital or offline marketing channels. Now that QR code scanning will be more accessible that ever for iOS users, you should use your URLgenius QR codes in printed materials, retail displays or anywhere your consumers and prospects are likely to engage with your app.
When your visitors scan URLgenius QR codes, they can be taken beyond the home page to a feature or page deep in the app when the app installed on their device.
iOS 11 cookies in Safari
Shortened cookie duration for Safari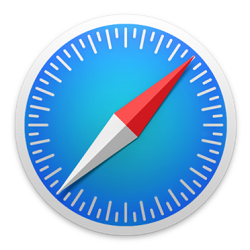 Another important change will make marketers focus more on app deep linking is a feature called "Intelligent Tracking Prevention". This feature is designed to prevent unwanted or bothersome ads when browsing the mobile web. The new feature changes the way Safari stores cookies, significantly shortens cookie duration and purges unused cookies entirely after 30 days. In summary, consumers will be required to login more frequently when routed to mobile websites from multi-channel marketing efforts. This will lead to higher abandon rates at the login screen.
Safari's shortened cookie duration makes URLgenius deep linking to your mobile apps more important than ever in efforts to create a seamless consumer journey. To capitalize on this advance in cookie management, marketers need to avoid mobile web logins whenever possible and from every marketing channel including email, paid search and display advertising. This is especially important when reaching current and potential mobile app users who are known to engage more and spend more compared to website visitors.
iOS 11 cookies in Safari
Improved open-app behavior from Safari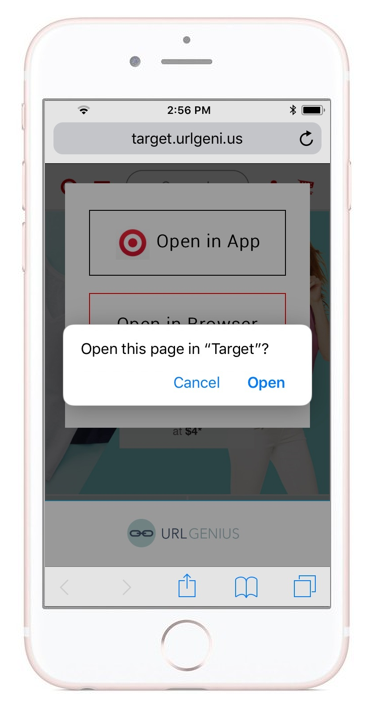 The behavior of Safari's app-open confirmation has also been greatly enhanced. This is the message that Safari displays when clicking an app deep link. In iOS 9 and iOS 10, when presented with the app-open confirmation, Safari would deactivate the app-open capability if no selection was made. The modal, however, would remain displayed creating a confusing user experience. In iOS 11, the time the user has to open the app is unlimited. If the app is not installed, the user can be immediately redirected the web fallback.
URLgenius patented technology lets marketers optimize these settings to keep the fallback redirect duration minimal while giving app users enough time to confirm the app-open. This creates the best user experience by allowing users enough time to make a choice between mobile app or web while not seeing an app-open modal that's been deactivated.
In addition, unlike other deep linking technologies like Universal links, URLgenius supports deep linking from the embedded browsers such as those used in Facebook, Twitter and other social networks. Deep linking to the New York Times mobile app is a great example of this unique URLgenius capability.
iOS 11 features and enhancements for deep linking.
Take advantage of iOS 11 today
iOS 11 presents exciting new opportunities for mobile marketers to reach and engage consumers. Talk to us about your brand's strategies for tapping into the iOS camera as a QR search tool, or how platforms like URLgenius can enable more of your consumers to bypass engagement barriers like mobile web login prompts.